Union breaks off talks with GM
Report: Union breaks off talks with GM
SAN FRANCISCO (MarketWatch) — The United Auto Workers has walked away from concession talks with General Motors Corp. over a dispute on payments to a retiree health-care fund, according to a report published Saturday.
The Associated Press, citing an unnamed source, reported that the break in talks comes at a critical time for GM
(GM

General Motors Corporation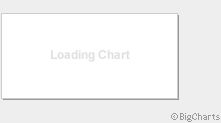 Delayed quote data
GM)
, which is scheduled to submit an update on its restructuring plan to the government by Tuesday.
The government has already committed $13.4 billion to GM as part of a federal bailout, while Treasury Department officials believe the automaker needs at least $5 billion more in loans to keep operating beyond the first quarter, according to the Journal report.
According to the terms of the federal loans to GM, it must gain concessions from unions and holders of its debt.
However, the AP reported that UAW negotiators walked away from talks with GM Friday night because the company made demands related to its cash contribution to retiree health-care funding perceived as "detrimental to retirees."
GM says it owes $20.4 billion to a trust fund that will take over the obligation for the company's roughly 500,000 retirees' and spouses' health care next year, the AP reported.
GM and other automakers have been hit hard by the recession, as their sales have plummeted amid weakened demand.
GM's report to the Treasury Department due Tuesday is expected to spell out how the iconic automaker plans to remain viable.
See related story on GM's report for Treasury.